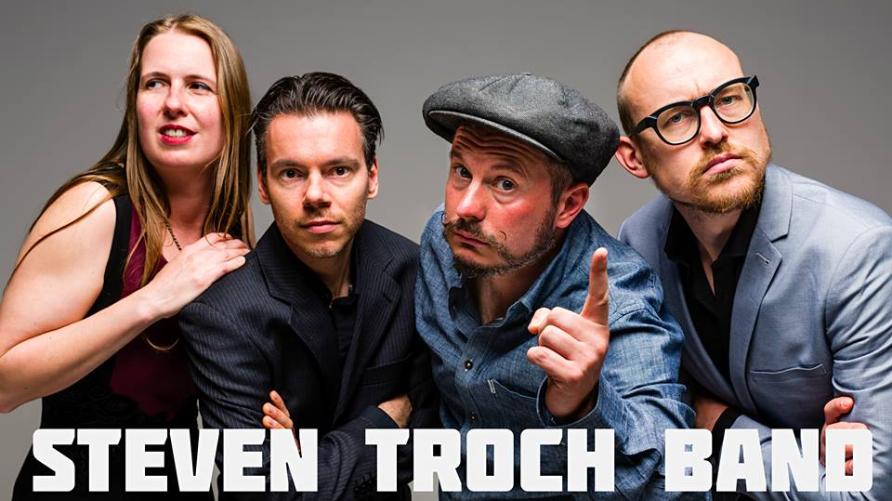 Steven Troch got "contaminated" by the blues in his late teens and over the years has turned into a very fine traditional bluesharp player with an extra dose of originality. But it would be a great injustice to label him as just a good harmonica player, he's also an accomplished vocalist and original songwriter.
He has surrounded himself with a very talented & experienced bunch. "Top Notch" guitarplayer "Little Steve" Van Der Nat, powerhouse Liesbeth Sprangers keeping a steady pace on the bass and no-nonsense drummer King Berik. They bring you a fine mixture of blues and roots. In their music you will hear the raw harshness and mean menace of modern day life but also wild and catchy rhythms that evoke hope and heartache from the past. A solid 4 piece band that plays rough-edged traditional blues invested with soul-baring conviction.
Without any doubt " Steven Troch Band " is one of the finest bands playing some of the best contemporary and vintage style blues you will hear in Europe today. Some Highlight in 2016 : Winter Blues, Moulin Blues Ospel , R&B Festival Antwerp, Duvel Blues, Nothing but the Blues, Patersdreef Festival, Gentse Feesten.